Angel costumes are great for several of the classic holidays. Halloween for your little angels of maybe even for yourself. No Christmas is complete with an angel on top of the tree or running around near it. You don't need to buy a whole angel costume with these DIY angel costume ideas.
We've found affordable wands, wings and halos as well as some that you can create yourself using common household items like cardboard or sturdy wire and tulle. You can mix these or create your own ideas from these inspiring DYI costumes.
DIY Cardboard Angel Wings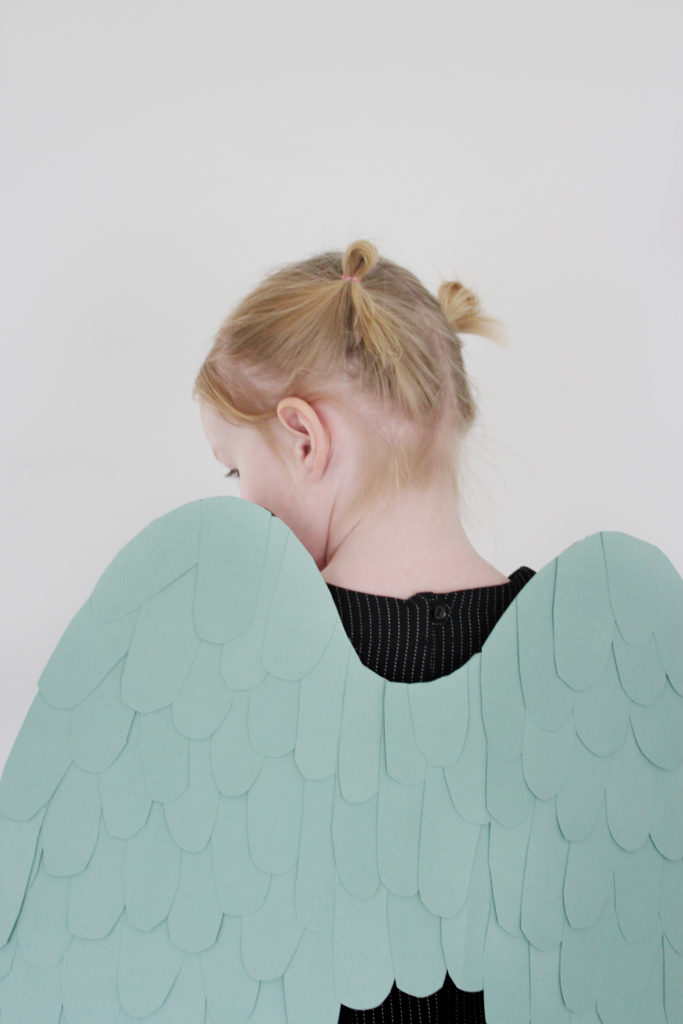 This simple DIY angel costume is made entirely from cardboard. You can select any color or make the style your own. Get the steps from the Mermag Blog.
DIY Tulle Angel Costume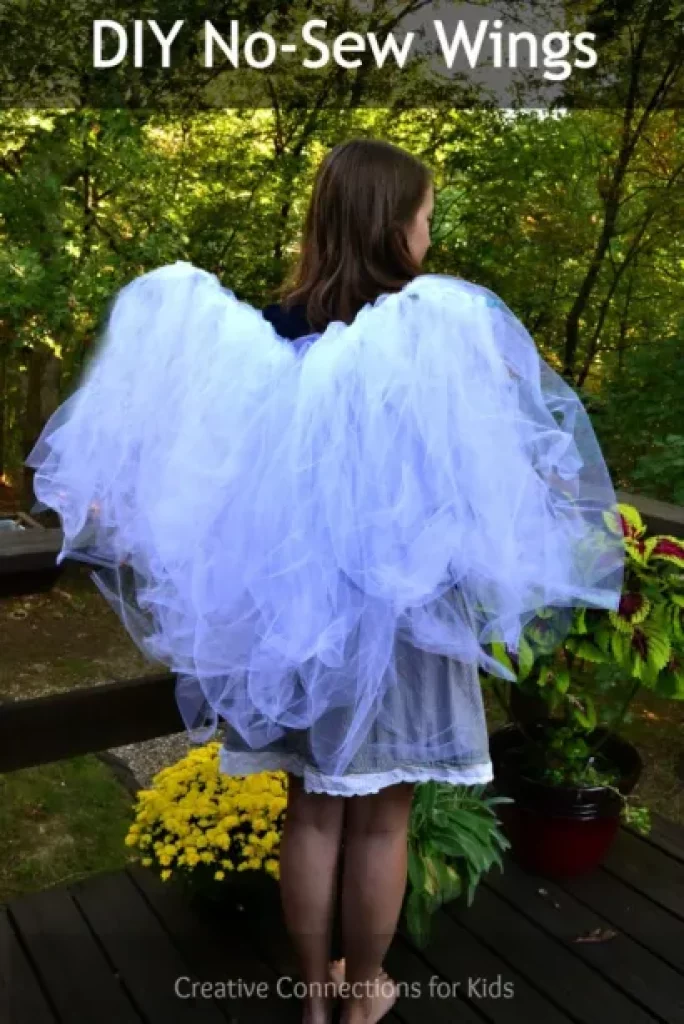 This no sewing required DIY costume can be made with any color Tulle. It requires wire, tulle, ribbon, tape (such as duct tape) and pliers. This beautiful set of wings can be made for less than 20.00 and can be customized however you like! See the full instructions at Creative Connections for Kids.
Children's Angel Wings
You can get a great pair of children's angel wings from Amazon for less than 20.00. Pair with any dress, pajamas, or any outfit you feel makes an angel. It's that easy and you have a little DIY angel costume ready to go!
DIY Feather Angel Wings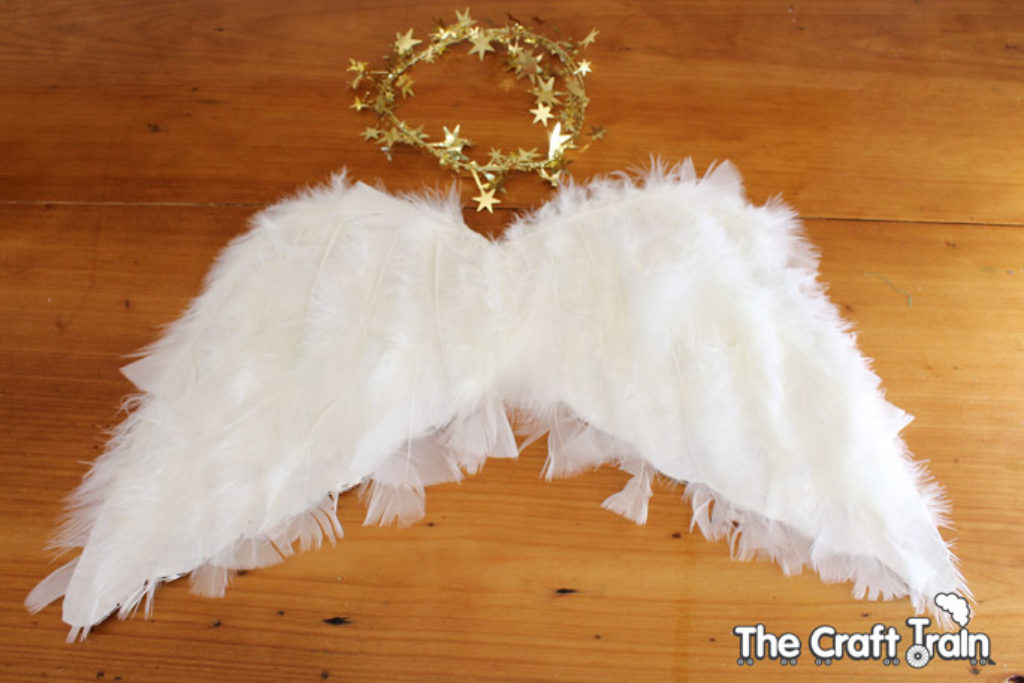 Make a set of DIY angel wings using any cardboard, glue, and feathers. The DYI Angel costume wings look great and can be fun to make together with the kids or friends. See the full tutorial at The Craft Train.
DIY Paper Angel Wings From "Let's Make It Together"
This simple tutorial show you how to make a set of angel wings with paper and cardboard. The tutorial is less than 5 minutes, but the total time will be longer depending on how big your wings are! Have fun, you have nothing to lose giving this one a go!
Adult Angel Wings
These affordable but elegant adult angel wings will work with any outfit instantly making you an angel. 43 by 47 inches these wings also come with elastic straps so they will fit most adults comfortably.
Advanced Adult DIY Angel Costume from Amber Scholl
This is a more advanced DIY adult angel costume build but it's gorgeous, a bit sexy and comes with a Devil variation!
Costume bases from Amazon