Starfire, also known as Koriand'r, is a beloved DC Comics superheroine with a wide array of costumes throughout her various appearances in comics, television, and films. From her iconic purple and green outfit to her more recent costume designs, Starfire's outfits are both visually striking and iconic and Starfire who doesn't want to be Starfire for Halloween.
My world was conquered… I'll not let that happen to this planet, too. You can't understand– I won't let this planet die!

Starfire (Koriand'r)
Starfire's Purple Costume
One of the most well-known outfits worn by Starfire is her purple outfit, which consists of a purple crop top with a purple skirt and a blue belt. This outfit is often paired with a pair of long purple boots and blue gloves . This costume was first introduced in the 1980s with a more minimal purple body suit and has remained a popular choice for Starfire in various adaptations, including the Teen Titans animated series and video game franchise.
Modern Starfire Costume
In recent years, Starfire has also been depicted wearing a more modern costume that is more reminiscent of a traditional superhero outfit. This costume includes a full-body jumpsuit with a emeralds on the chest and a more armor like look. This outfit also features gloves and boots in a matching color scheme, as well as added gems.
Other Starfire Variations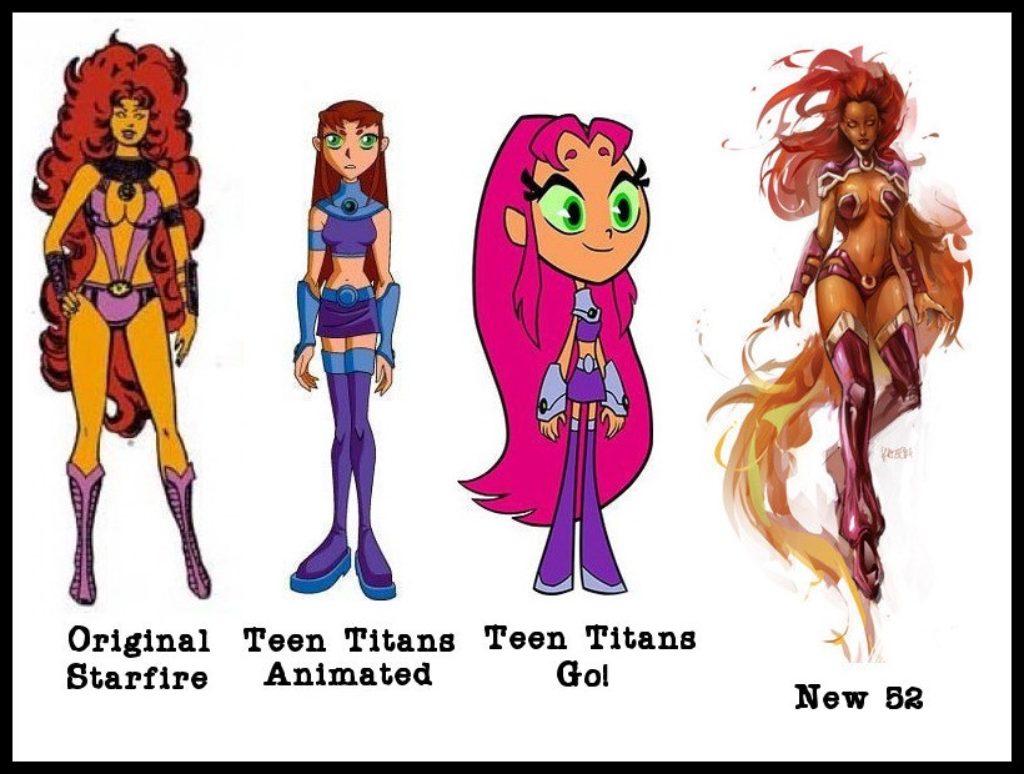 In addition to these main outfit, Starfire has also been depicted wearing a variety of alternate costumes in different adaptations. For example, in the Teen Titans Go! animated series, Starfire is shown wearing a blue and purple costume with a more tutu-like skirt, while in the DC Super Hero Girls series, she wears a more futuristic outfit with armored plating.
Regardless of the specific costume design, Starfire's outfits are always meant to be powerful and iconic, reflecting her status as a formidable hero and member of the Teen Titans. Whether she is fighting crime in her signature purple and green costume or donning a more modern outfit, Starfire's costumes are always a standout in any setting.
Dress Like Starfire DIY
Check out the items below to create your very own Starfire look. Of course most of these are pretty awesome to wear anytime individually or as a full Starfire cosplay. Who doesn't need a pair of purple knee high gogo boots anyway?
Want another great character costume idea? Check out Kim Possible Costumes
Starfire FAQ
Does Starfire have more than one outfit?
Yes, there are at least 4 popular Starfire looks with several other variations in the movies, games and shows. With HBO still running the series you should expect more in the future.
What is Starfire's original name?
Koriand'r is Starfire's original name and Starfire is the translation from the 1980's DDC Comic.
Is Starfire a good kid costume?
Yes, Starfire is a popular kids costume from the animated series Teen Titans and Teen Titans Go